This is one my Dad told me about. He remembered the song but could only find one version on you tube. These guys seem fun!
I couldn't find much about it either. I did find this sheet music, but it's a czech site so I couldn't buy it! I don't like the IV chord in the second and fourth measures anyway, I don't think that's right.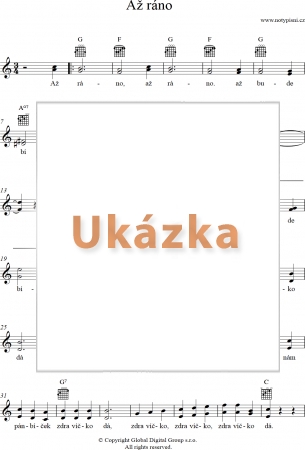 Then I came across this great site that has a bunch of old Czech songs arranged for a small band. It was for a family reunion. Very helpful! I downloaded the parts and learned it on accordion off the violin part.
We will try it at polka rehearsal this week. Maybe we will try some of the other tunes on that site too!
20-11-2020 update - we didn't get a chance to try it because of our last minute video session of Must Be Santa. We did discuss it and listen to it though. I also told them about Lesni Zábava (Woodland Frolic) and we will give that one a try as well.